The Belle of Louisville Riverboat cruise is an iconic fixture on the Ohio River in Kentucky. A National Historic Landmark on the Louisville waterfront since 1914, the Belle is the only remaining authentic steamboat from the tremendous American packet boat era. The boat's classic design and ambiance onboard transport you back in time, creating a unique and memorable atmosphere perfect for romantic getaways and group outings.
They offer a range of sailings on the Belle of Louisville, from leisurely sightseeing tours to elegant dinner cruises; you'll love experiencing this old-world charm and stunning views from the top deck. If you're heading to this area with romance in mind, the Captain's Dinner Cruise is an excellent addition, including a decadent and elegant dockside meal with wine and live music from the Derby City Dandies, followed by a two-hour sunset cruise.
For those looking to truly escape and relax, you'll want to stay at our historic Southern Indiana Bed and Breakfast in New Albany, just across the river from Louisville. We're set back in our quiet small town, off the beaten path for a romantic and intimate getaway, but close to all the best things to do in Lousiville. With only four elegant guest suites, you'll often feel like you have our beautiful mansion all to yourself. We can't wait to host you at the Pepin Mansion! Head over to our availability calendar and book your room today.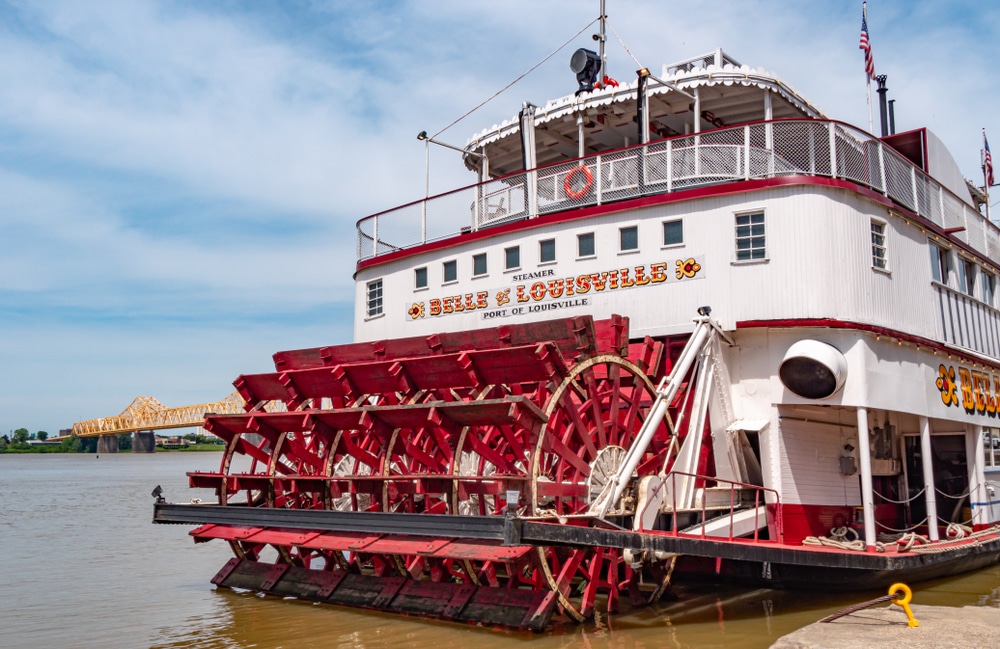 Hop Aboard the Belle of Louisville
While Louisville might be well known for horse racing and bourbon tastings, there's more to do in this charming Kentucky town. The Belle of Louisville Riverboat Cruise is such a lovely activity to add to your romantic getaway or a couples trip. You'll wake refreshed at our Southern Indiana Bed and Breakfast and be ready to head out and explore!
Here's everything you need to know about the Belle of Louisville before you go:
The Belle of Louisville is located in the heart of downtown Lousiville, KY. It's been an icon on the Ohio River for over a century. The fleet also includes the Mary M. Miller, a propeller-driven riverboat named after the first woman in the US to earn a steamboat master's license in 1884.
There's a large selection of sightseeing tours aboard the Belle of Louisville. Many of these excursions include narration about the area's history and exciting tidbits. The most popular sightseeing option is the Sunset Cruise; riders can experience the beauty of golden hour and spend the rest of the evening dancing in the moonlight to live music.
The Belle of Louisville also offers dining options for those looking for an extended adventure. From picnic lunch cruises and the McAlpine Locks lunch cruise to the buffet Captain's Dinner and the Steamboat Supper Cruise, you'll have your pick of memorable activities!
If you want a particularly unique adventure, hop aboard one of the thrilling Murder Mystery Cruises. Aboard this two-hour excursion, guests will cruise the Ohio River and enjoy a delicious dinner and live murder mystery show—"Murder and the Belle of Idlewild!"
This riverboat company also hosts annual events aboard the decks of the Belle of Louisville and the Mary M. Miller. The Bourbon on the River tour is a favorite, with bourbon tastings and live music.
More Things to do in Louisville, KY:
After your excursion on the river, there's so much more to explore in Louisville, KY. From horse races at Churchhill Downs and exploring the history of baseball at the Louisville Slugger Museum & Factory to the many bourbon distilleries offering tasting and tours, you'll love exploring this charming town on the Ohio River. As a guest at our Southern Indiana Bed and Breakfast, feel free to ask your welcoming innkeepers for personalized recommendations!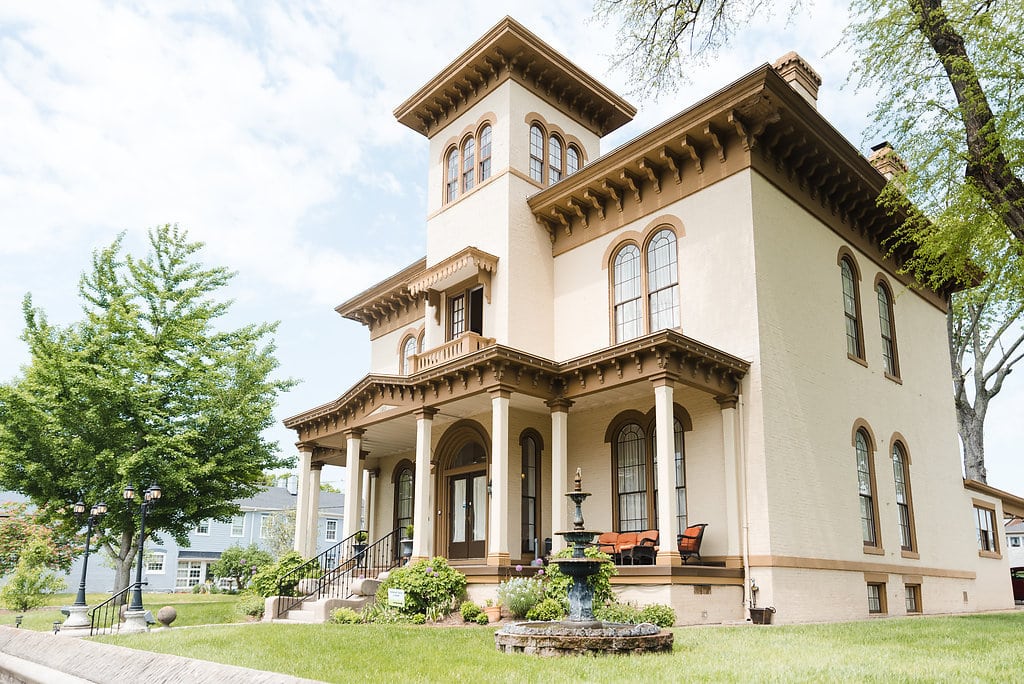 Our Historic Southern Indiana Bed and Breakfast
The Pepin Mansion, built in 1851, is a stunning example of pre-Civil War architecture in a historic neighborhood in New Albany. The space was thoughtfully restored in 2013 to encapsulate the timeless details but add modern touches to enhance the guest experience. As one of the best Southern Indiana Bed and Breakfasts, you'll love relaxing in one of our four spacious guest suites for a restful and unforgettable getaway.
Each morning, join us in the dining room for an exquisite breakfast, including sweet and savory treats made on-site and tried-and-true recipes. It's the perfect way to start your adventure in Indiana and beyond. Add a ride aboard the Belle of Louisville and perhaps a bourbon tasting, and you'll have a memorable and exciting getaway on your hands.
For those looking for a Southern Indiana wedding venue, our mansion is the perfect backdrop for your upcoming ceremony and reception. We can host smaller, intimate occasions indoors or large-scale celebrations outdoors in our dedicated event space. Join us for a romantic getaway with your partner, and experience the old-world charm of our Southern Indiana Bed and Breakfast! Book your room today.